Comprehensive solution for electromobility
We are a comprehensive partner in the field of sustainable electromobility solutions.
We offer a unique solution, configurable to meet the needs and requirements of the client.
Design, projection, engineering, professional implementation and full management of the entire infrastructure.
Simplified installation and maintenance are two of the main advantages for designing a solution; Easy access to connectors reduces the complexity of field work
Load management algorithms enable secure integration at almost any location without costly upgrades
Designed for minimal environmental impact - quality components ensure longer operating life and allow up to 99% recyclability
Payment profiles supported by artificial intelligence simplify use and offer more autonomous operation for more comfortable charging
The whole system - hardware and software will be uniquely created only for your city or company. A comprehensive branded solution, just for you
Charging sessions can be easily activated by scanning the QR code. Users can pay for charging services with credit card and the system also allows the use of coupons for loyalty programs and promotions
Complete turnkey services
The benefits of electromobility for city dwellers​
The fact that emissions and noise from traffic have a direct impact on human health is little known to the public. The consensus of the scientific community on the impact of human activity on global warming is also underestimated.
An extensive study comparing the findings of more than 30,000 scientists who looked at the causes of global warming in almost 4,000 papers (published between 1991 and 2011) showed that up to 97.1% of these research papers concluded that human activity is responsible for global warming.
Motor vehicles are a major source of ground-level concentrations of air pollutants, particularly in urban areas where most of the European population currently lives.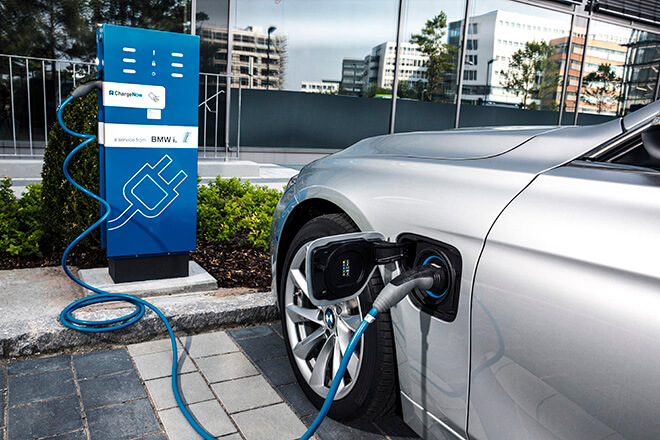 Electromobility brings a significant improvement in ecological driving parameters when comparing the absolute amount of emissions produced by electric car powered by electricity from the Slovak power system and by a new car with an internal combustion engine meeting the latest emission limits.
An even greater benefit is the fact that the use of electric vehicles completely eliminates the source of pollutants at the local level in most densely populated areas, ie where it is most harmful to human health.
Reducing the level at the source of noise emissions, i. on vehicles are among the most efficient and cost-effective ways of solving the problem and provide immediate benefits to residents. The use of electric vehicles in urban car traffic would reduce noise levels in urban areas by up to 70% from the current level.
Electric vehicles are characterized by significantly lower running costs than conventional vehicles and, moreover, do not bear the risk of rising oil prices as cars fueled by oil-based fuels and its derivatives. In addition to the cost of fuel, another significant component of the operating cost of any motor vehicle is the cost of maintenance and service costs.